We do domain name registration in Kenya.
The perfect domain name not only attracts visitors, brands your business, but generally
ensures your website achieves maximum awesomeness.
.co.ke starting at kes 490/yr*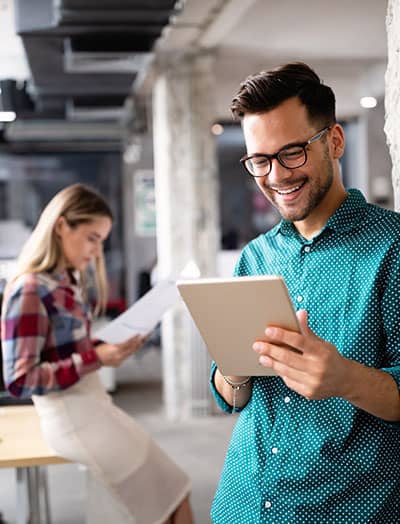 Domain Name Features
All of these features; included with every domain registered with us!

Cheap Domain Names
Get online fast with fair and affordable domain name pricing from BebaHost. Why pay more?
Fast Registration
We work fast to approve orders – getting your new domain registered & setup for you quickly!
Accredited Registrar
We're a accredited Kenya, Rwanda, Nigeria & Uganda; we operate our own domain registrations.
Domain Privacy
Hide your personal details from the WHOIS database using our WHOIS Privacy Service for free on all domain.
No Hidden Fees
There are no hidden fees or charges; the price listed on our website is the price you pay upon renewal.
Anytime Renewal
You can renew your domain automatically, or manually via our client area at any time; extend your domain for 1-10 years.

Trusted Provider
Thousands of customers trust us to register their domain names; we have been in business since 2014.

Simplistic Management
Manage all aspects of your domain including contact information, nameservers, auto renew & more.
Fast Kenya Support
Our Kenya support team are on hand to administer rapid assistance with your domain name queries.
Buy Cheap Domain Names
Buy now & save upto 40% on domain names for the first year only – renews at regular price.
.CO.KE

KES 780/1st yr
Renews at KES 1260 / yr
.COM

KES 880/1st yr
Renews at KES 1160 / yr
.ORG

KES 1150/1st yr
Renews at KES 1360 / yr
.KE

KES 2500/1st yr
Renews at KES 3000 / yr
.SC.KE

KES 780/1st yr
Renews at KES 1200 / yr
.AC.KE

KES 780/1st yr
Renews at KES 1200 / yr
.NET

KES 1280/1st yr
Renews at KES 1350 / yr
.CO.TZ

KES 1080/1st yr
Renews at KES 1260 / yr
Search for a Domain Name
Find & Secure your perfect domain name today...
.KE Domain Registration
Why choose .KE domain? .KE is most trusted choice
Truly Kenyan? .KE extension came to life for you. Register your business with this extension and protect your brand. Why register .Ke (co.ke, ne.ke, .ac.ke, .sc.ke, .me.ke, .go.ke, .or.ke) ? The .KE extension speaks a lot for your business. It enable pople to knows your language, your currency and who you are. This is a perfect domain extension for all Kenyan businesses, individuals and foreign organisations with a Kenyan presence and want to connect more to their clients.